News
12-07-2022
Crackit commissioned by Channel 5 to make Dirty Home Rescue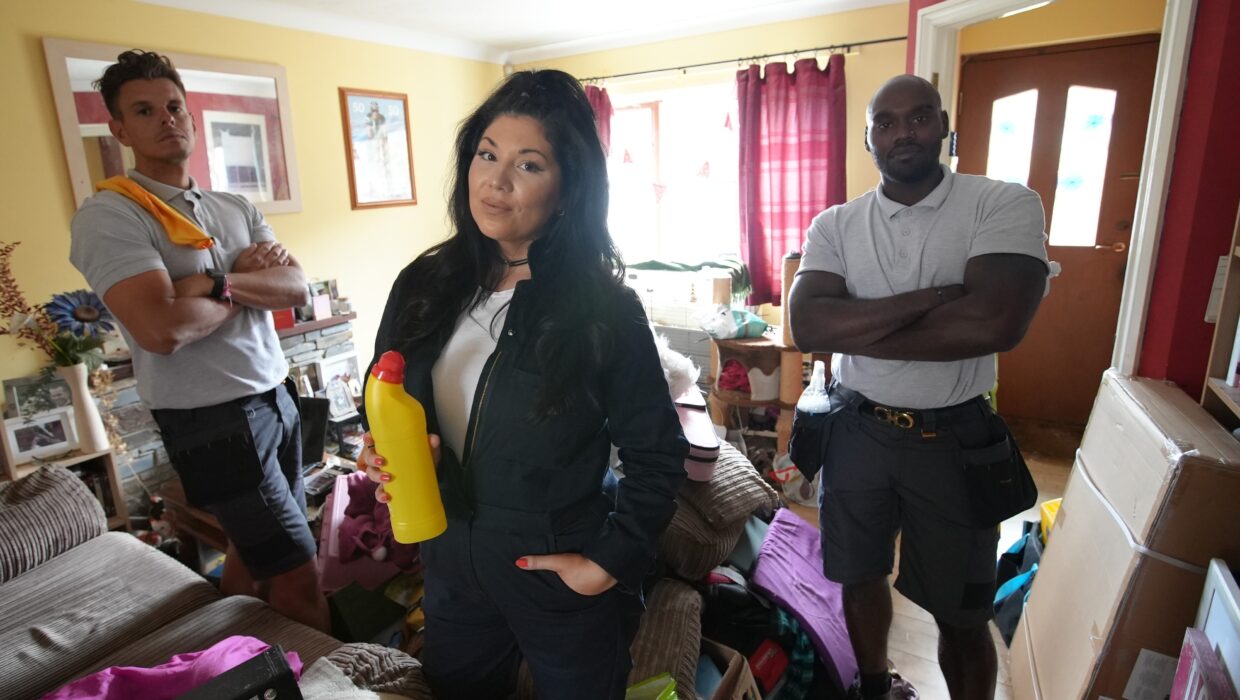 Advanced Television, July 12 2022
Crackit Productions has been commissioned by Channel 5 to produce the new extreme cleaning series, Dirty Home Rescue. 
Dirty Home Rescue – a new property transformation series, is hosted by cleaning expert Hayley Leitch, known for her role in Obsessive Compulsive Cleaners.  Together with her two professional cleaners – Tom Swire, ex-actor, now owner of a cleaning company in Blackpool, and Chesley Medley-Brown, founder of Spritz Cleaning in London and Southampton – they tackle some of the UK's messiest homes and help its occupants transform their properties with tips and tricks leaving them spick and span. 
The show aims to rescue Britain's dirtiest households while teaching viewers the cleaning tricks of the professionals. Featuring one home per episode, the homeowner admits that their property is dirty, but they can't understand how things have got so bad.
Before starting the clean, our cleaning trio observe why the property is so grubby by watching fixed rig state-of-the-art cameras over a typical 24-hour period, to establish why they need help and where they're going wrong; from leaving dirty plates in the lounge to dumping dirty laundry in the kitchen. Upon meeting the homeowner, we learn more about their story and why their home has got so bad; from those struggling to keep on top of their property to those who need some assistance with a declutter to get to the deep clean. 
Over a 48-hour clean, the experts use the latest tech from mould swabs and bacteria settle plates, to UV lights to analyse microbes present in the most dirt-laden areas to reveal the scale of the job. Through de-cluttering and rigorous cleaning, the homeowners are taught tips and tricks to keep their place spotless, for good. Finally, the homeowner is invited for a big reveal to see the sparkling residence in all its germ-free glory. 
Elaine Hackett, CEO at Crackit, said: "Rigging our contributors' homes with multiple cameras prior to the clean team starting their transformation really allows them to pinpoint habitual behaviour and tackle the grime-scene."
The series is a Crackit South Production for Channel 4. The Executive Producer is Rebecca Bayatti. Series Producer is Martin Dowd. Commissioning Editor for Channel 5 is Kit Morey.