News
01-11-2022
Crackit Productions Bolsters Senior Team To Support Regional Operations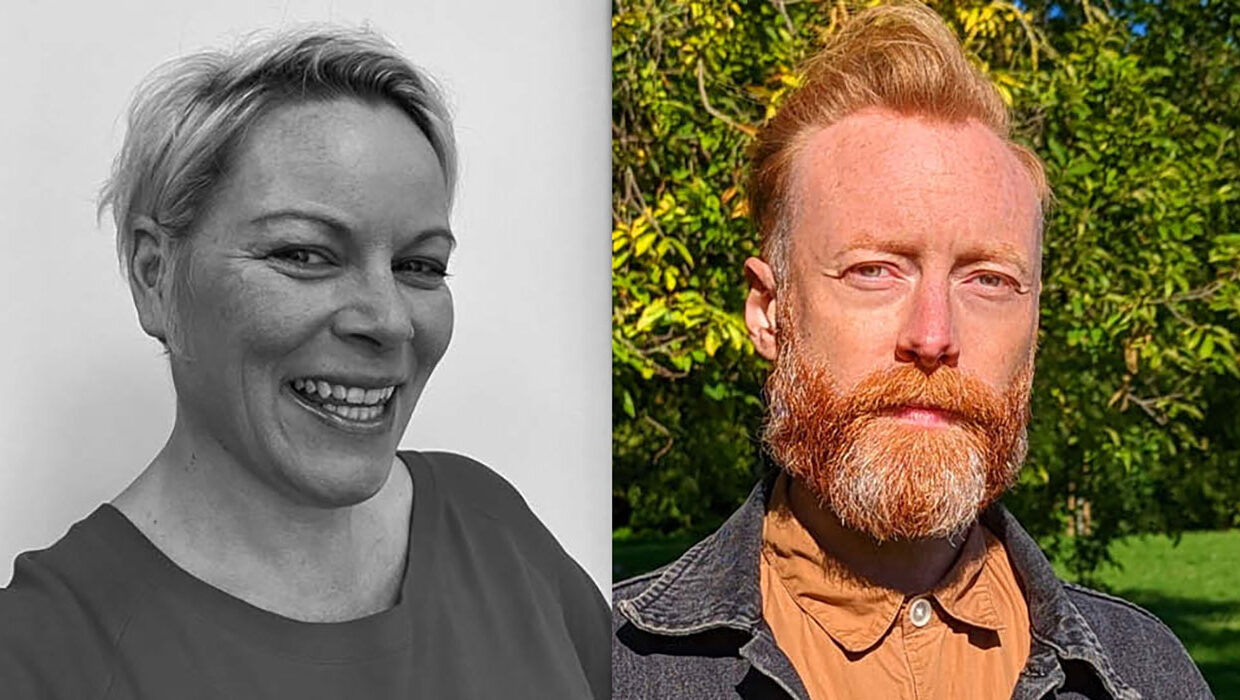 Televisual, Jon Creamer, 14 Oct 2022
Crackit Productions has appointed popular factual format development executive Dan Gilbert as its new Head of Development and reality supremo Sarah Thomson-Woolley as Head of Non-Scripted it was announced today.
As Crackit celebrates launching five new formats this year, its Channel 5 ratings hit series Shoplifters and Scammers: At War With the Law has also been recommissioned, with Crackit producing a further 46 hours for primetime and daytime combined.
Gilbert joins the award-winning company on 24th October to bolster Crackit's format success and will be based in Crackit's new Brighton office, while Thomson-Woolley will be based in the Manchester office and starts with immediate effect.
Both will report to CEO and Creative Director Elaine Hackett with Gilbert building on developing original format content, both in the UK and internationally, from across Crackit's Manchester and Brighton sites, and Thomson-Woolley focusing on competitive formats and reality events.
Gilbert joins Crackit from Ricochet where he had a hand in developing the BBC's multi award-winning smash hit series The Repair Shop and where he oversaw the creation of  the BBC Two format Jay's Yorkshire Workshop and Discovery's Kings of the Wood.  Prior to joining Crackit, Thomson-Woolley was the Executive Producer who devised and launched The Great Pottery Throwdown and the Showrunner who oversaw The Great British Bake Off's successful transition from the BBC to Channel 4.
Elaine Hackett, CEO and Creative Director at Crackit Productions, said: I'm absolutely delighted that Dan and Sarah are joining. It takes time to search out industry excellence and both Sarah and Dan have enviable pedigrees. They are exemplary programme-makers but also brilliant creatives. Crackit is pumping out formats that broadcasters and viewers alike are enjoying and Sarah and Dan have the experience, ideas and 'can do' spirit that will help us generate content we love to develop, pitch and produce."
Dan Gilbert, Head of Development, said: "I have long admired Crackit's brand of popular factual programming, its wide range of access documentaries and its track record of making cutting edge, accessible shows for a host of broadcasters. I can't wait to join Elaine and her team in developing the next wave of popular docs and formats."
Sarah Thomson-Woolley, Head of Non-Scripted, added: "I'm delighted to be joining Crackit at such an exciting time and to have the opportunity to work with Elaine and the talented team at Crackit as it continues to expand its hugely successful unscripted slate."
Sarah has over 20 years' experience, producing many of the UK's stellar celebrity, reality and competition prime-time format series including Emmy award-winning How Do You Solve a Problem Like Maria? Any Dream Will Do and Over The Rainbow with Lord Andrew Lloyd Webber for the BBC. Plus Dirty Dancing: The Time of Your Life for Sky, House of Tiny Tearaways for BBC Three, Wakey Wakey Campers and 1001 Things You Should Know for Channel 4, Take Me Out: The Gossip for ITV2, BBC Two's Britain's Top Takeaways,and Sing On for Netflix.
Gilbert has worked on Ricochet shows for more than 20 years and for the past three, has been a development executive at the indie. His previous credits include, Food Unwrapped, Superfoods: The Real Story and Supernanny for Channel 4, BBC Three's Blood, Sweat and Luxuries and Channel 5's Cowboy Builders.
Other shows which he has been instrumental in delivering include Channel 4's Food Unwrapped: Investigates and Adrian Chiles: Alcohol and Me, the recently announced Vintage Brokers (w/t) for Discovery and a string of Channel 5 shows, including Colin and Justin's Hotel Hell, Amazing Cleans, Inside Iceland: Britain's Budget Supermarket and The Bachelor UK.