News
17-10-2022
Send Nudes is Mip Com Hot Pick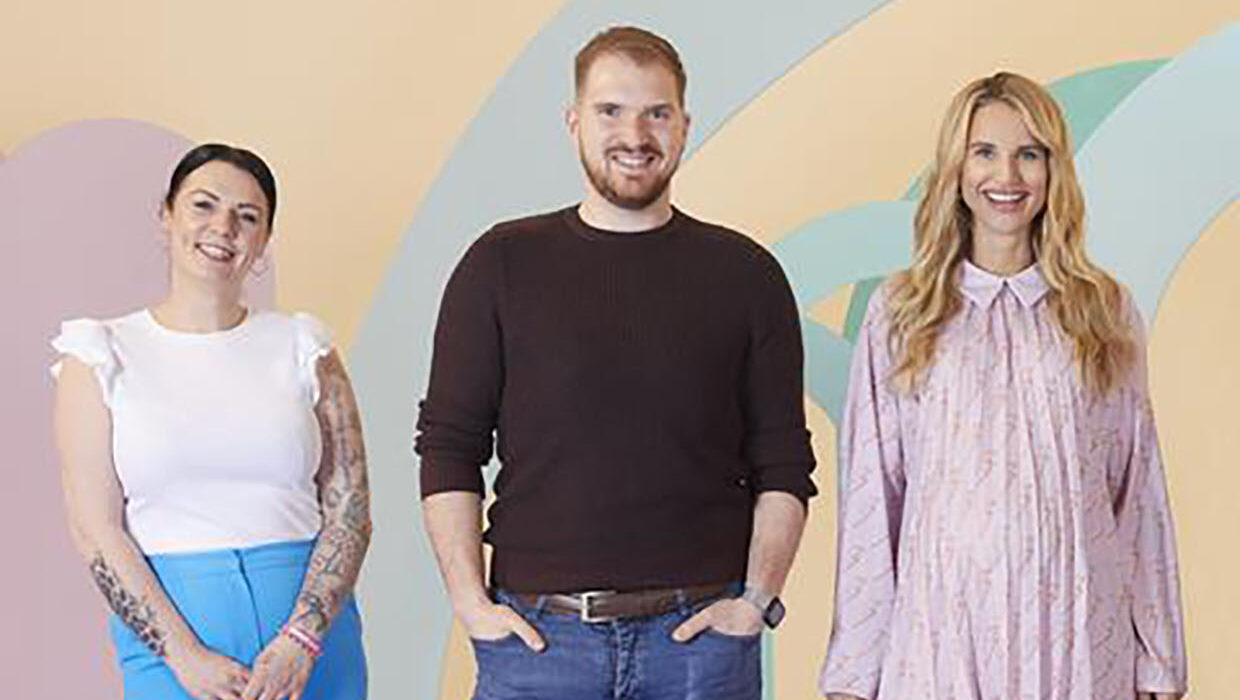 Broadcast, Wednesday 12 October 2022 
A select group of potential buyers were given the red-carpet treatment for Send Nudes: Body SOS in September, in a sign that Passion Distribution has earmarked the E4 format as a flagship title.
Held at London's Century Club, Crackit Productions founder and creative director Elaine Hackett and series producer Anya Francis hosted an exclusive preview screening and Q&A to introduce the innovative cosmetic-surgery show.
The 10-part series, hosted by The Big Deal presenter Vogue Williams, invites participants who are considering having body-changing surgery to investigate what the results would look like using VR technology.
The participants build naked avatars of themselves that can be manipulated to show how they would look after undergoing their preferred procedure, allowing them to investigate its impact and make a more informed decision about whether to proceed.
A 50-strong audience panel listen to the participants' reasons for wanting to undergo procedures such as tummy tucks, penis enlargements and breast enhancements, before offering a view as to whether they should go ahead with it. This is seen as a crucial part of the show's duty of care towards contributors, and is underscored by the presence of clinical experts who set out the potential implications.
"The show deals head on with the issue of how society views cosmetic surgery and empowers the participants to make the right decision for them," says Passion director of sales and co-production Nick Tanner.
He describes it as a splashy show, not for the faint-hearted, that cleverly evolves an established genre.
"The technology underpinning Send Nudes helps to move on the familiar concept of the makeover and transformational show," he says, adding that such formats continue to generate interest from platforms and broadcasters of all sizes.
Passion identified Send Nudes early as a show with the potential to travel, getting on board soon after it was made aware of the commission, which followed a lengthy development process.
The US, Australia and New Zealand and Southern Europe are considered territories likely to have particular appetite for the format.
Local remakes are front of mind for Tanner and Passion, alongside finished tape sales – given the advantage of having a UK-broadcast, English-language original series.
He says Send Nudes has all the ingredients required for broadcasters to seriously consider their own versions. "It's studio-based, with a host, strong format beats and technology that is wholly replicable," Tanner explains, highlighting the fact that it has been produced on an "E4-sized budget".
Channel 4's youth-skewing channel launched the show after its Married At First Sight UK flagship in late August. The debut consolidated to 300,000 (3%) after seven days, almost double the slot average.
Crackit's Hackett says it strikes a "warm, funny and non-judgemental" tone that celebrates body positivity.
"Our tech enables them to try before they buy," she adds. "We've introduced Marvel-style tech into a factual entertainment world to give people a chance to look at themselves before they do anything too drastic."
https://www.broadcastnow.co.uk/international/send-nudes-body-sos/5175388.article