News
01-09-2022
Crackit boss: E4's Send Nudes uses Marvel-style movie tech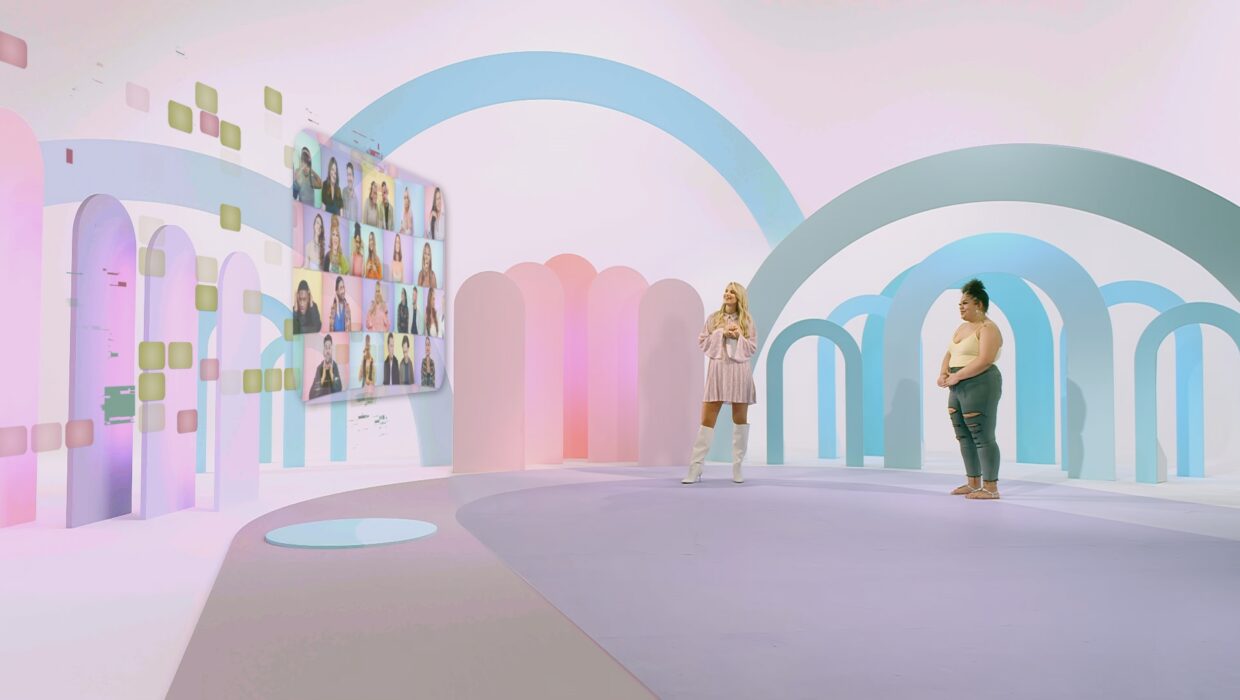 Broadcast Now, Marian McHugh, 1 Sept 2022
E4's cosmetic surgery format Send Nudes: Body SOS employs the type of technology usually reserved for blockbuster films, according to Crackit's Elaine Hackett.
The 10-part series launched yesterday and invites participants who are considering changing their body to investigate what it would look like by using VR technology to build a naked avatar of themselves.
The avatar then acts as a pliable dummy, allowing the participant to fully investigate what their proposed body changes will look like and enabling them to make an informed decision about whether to proceed with any changes.
"Our tech enables them to try before they buy," said Hackett. "We've introduced Marvel-style tech into a factual entertainment world to give people a chance to look at themselves before they do anything too drastic."
The series strikes a "warm, funny and non-judgmental" tone that celebrates body positivity, according to Hackett, who said it was inspired by the number of people seeking to change parts of their bodies to fit with the modern beauty standards that they are bombarded with on social media.
"When you're making transformation shows, you're always trying to come up with the best reveal possible," she said.
"Not a lot of things surprise the viewer anymore and Send Nudes came about from our desire to have a truly surprising reveal, as well as delivering on the public service broadcasting remit."
Fluid Pictures, the visual effects production house behind BBC2's Your Home Made Perfect, built the avatars.
The process involved the participants visiting a VR studio, where they removed their clothes and had pictures of their body taken by nearly 200 cameras. The images were then used to build the life-sized 3D model, hair-by-hair and pore-by-pore, which is then revealed to the participant in the studio by host Vogue Williams.
"The responses have been incredible; we've had a few people cry when they've seen their naked avatar, we've had some giggle and some say 'I've not seen myself like that in a full mirror in years'," Hackett said, who expects the technology to continue to be embraced by other producers.
There is already international buzz around the format, according to Hackett, who has previously sold formats including Sex Pod and Bad Habits: Holy Orders internationally, including the latter to Italy, "under the eye of The Vatican".
However, Crackit remains a "UK-centric" indie.
"If I take my eye off of the UK market, I don't think we'd be as successful as we are," she elaborated.
"I don't develop with America or the SVoDs in mind. I think about what I can give UK broadcasters because I'm trying to keep ahead of the curve and trying to excite buyers."
Growth trajectory
It has been a transformational year for the Greenbird-backed indie which has generated record revenues of £19m and appointed talent including Sarah Thomson-Woolley as head of unscripted.
Hackett attributes the growth to strong relationships with the PSBs, particularly Channel 5, for which it makes a number of returning formats, including Casualty 24/7 and A&E After Dark, as well as forthcoming Dirty Home Rescue.
Crackit is also behind Sarah Beeny's Little House, Big Plans (which aired this summer) and Keys to A Fortune for Channel 4, a broadcaster Hackett said she rarely pitched to before because she felt "its doors were closed to us".
She only visited Horseferry Rd after being prompted by chief content officer Ian Katz.
"I told him 'we're not your type; we're not Oxbridge, we're not posh' but he said that there's a place for everything on C4. So we started to go to them and have been doing really well with them since," she reminisced.
Brighton move
Crackit is also on the cusp of relocating its London HQ to Brighton, in a bid to open the indie up to working with more talent and become an authentic nations and regions producer, bolstering its presence in Manchester.
"There are good people in the regions and unless I move out and start hiring and developing them, we won't get that next generation," she said.
She harbours concerns about the lack of experience being gained by junior personnel as well as their mental health, and hopes that the Brighton office will foster a sense of collegiality.
"The industry has lost its sense of looking after each other because we don't see each other in a communal environment," she added.
"I hope the Brighton office will be a creative, colourful place where people want to come and work and be together."
"If I'm a researcher now and I'm alone in my bedroom, how am I learning? You can do as many Teams calls as you like to support that person, but they're not overhearing their colleagues working on projects or able to ask on-the-spot questions."
https://www.broadcastnow.co.uk/indies/crackit-boss-e4s-send-nudes-uses-marvel-style-movie-tech/5173978.article